Pearson
Reporting
Digital
Sustainability
Consultancy
As a global learning company Pearson helps people of all ages make progress in their lives through learning. Since 2013 we've worked closely with teams at Pearson to help them successfully overcome various communications challenges.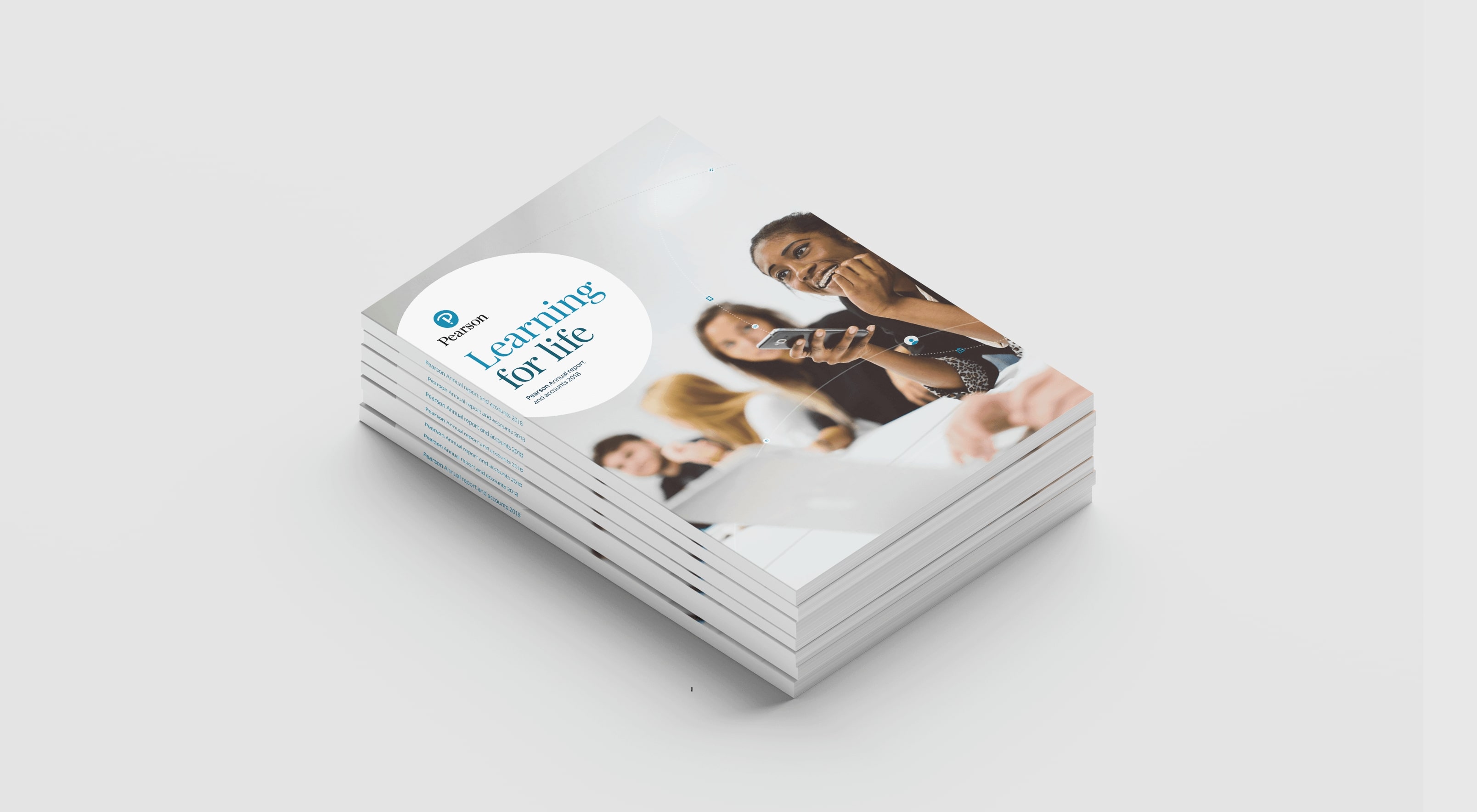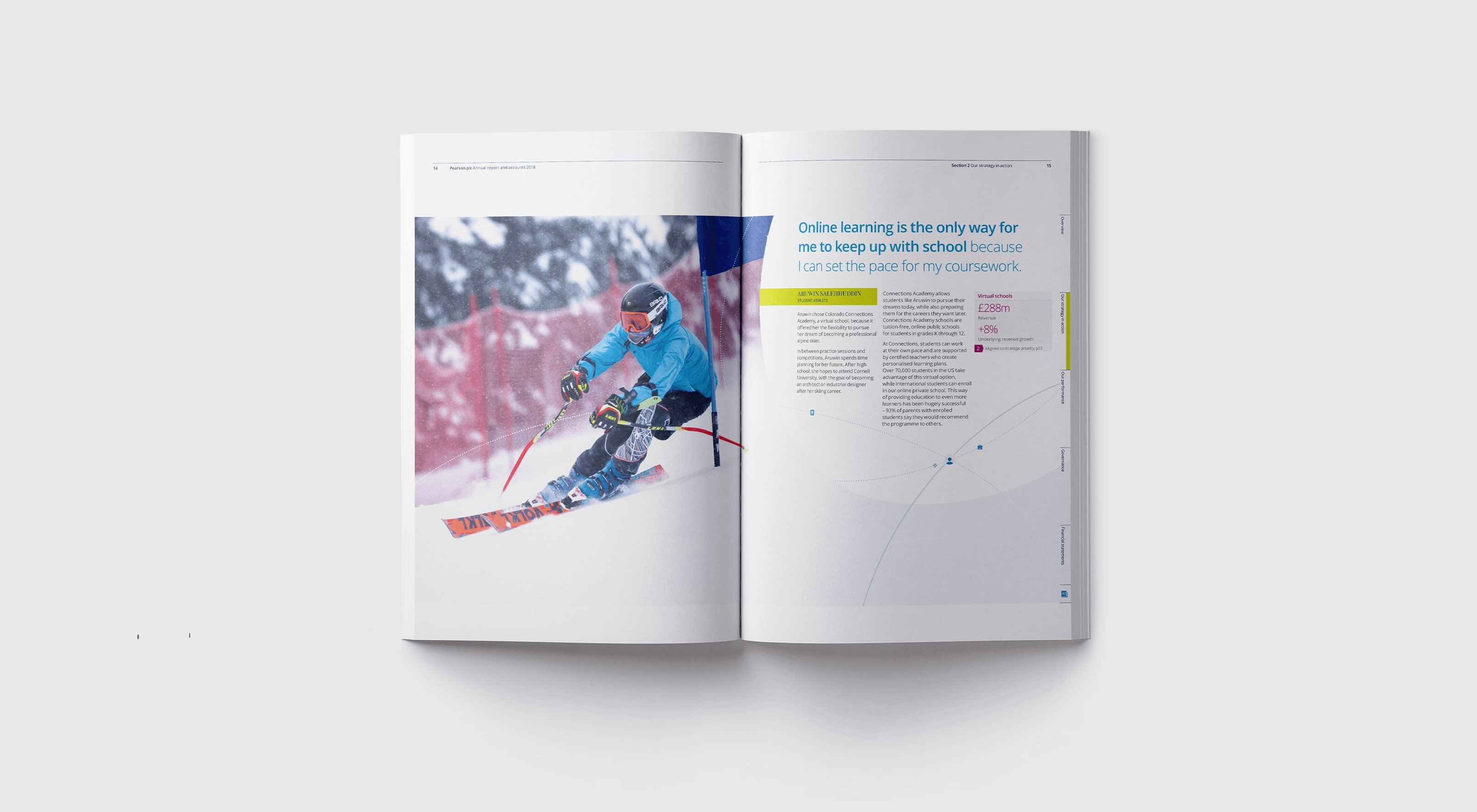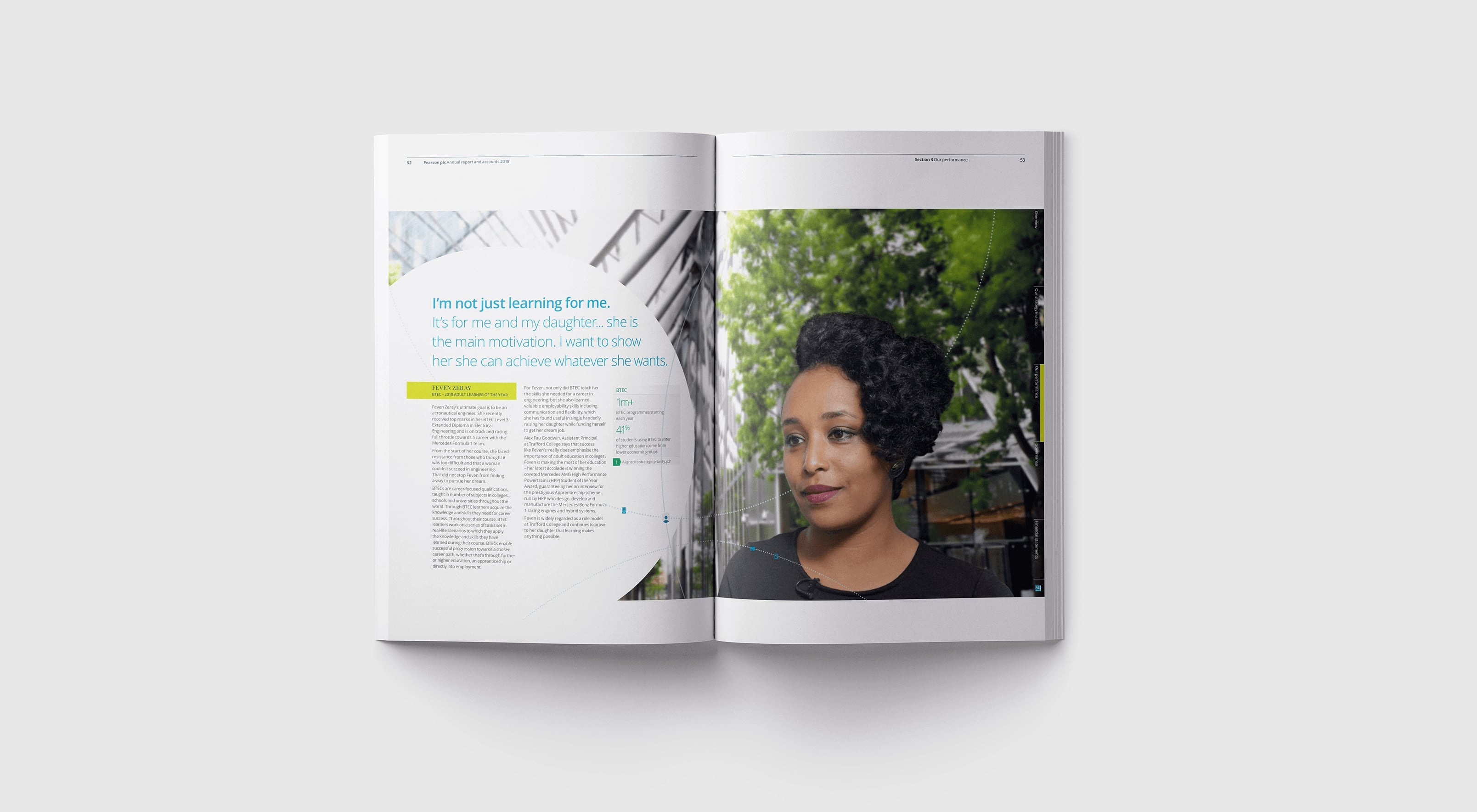 Continuing to present Pearson's company journey, challenges, and progress in innovative and accessible ways is key.
Through the reporting suite we place emphasis on what matters most: Pearson's changing business model, new products and services, and the perspectives of its employees, learners, teachers and authors.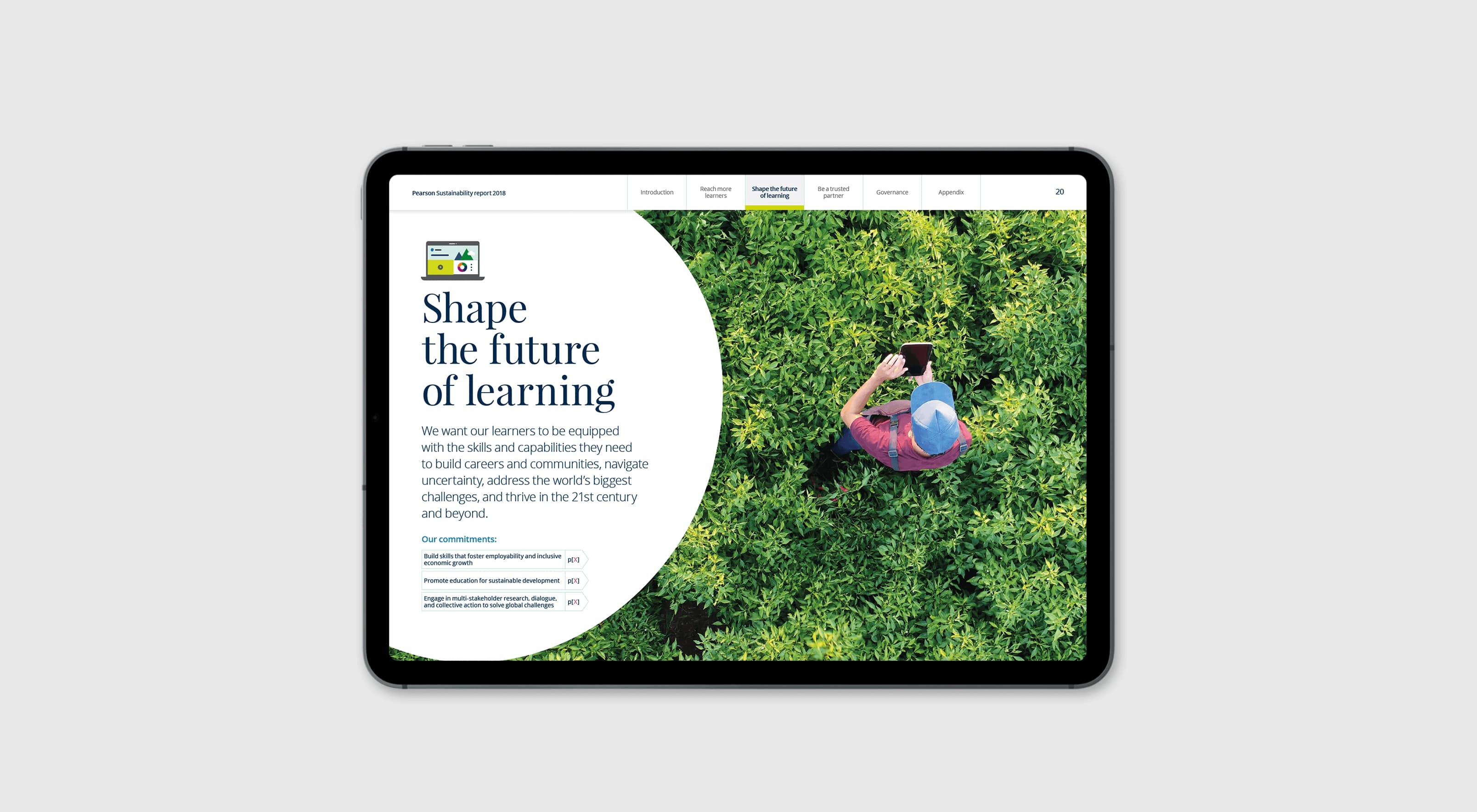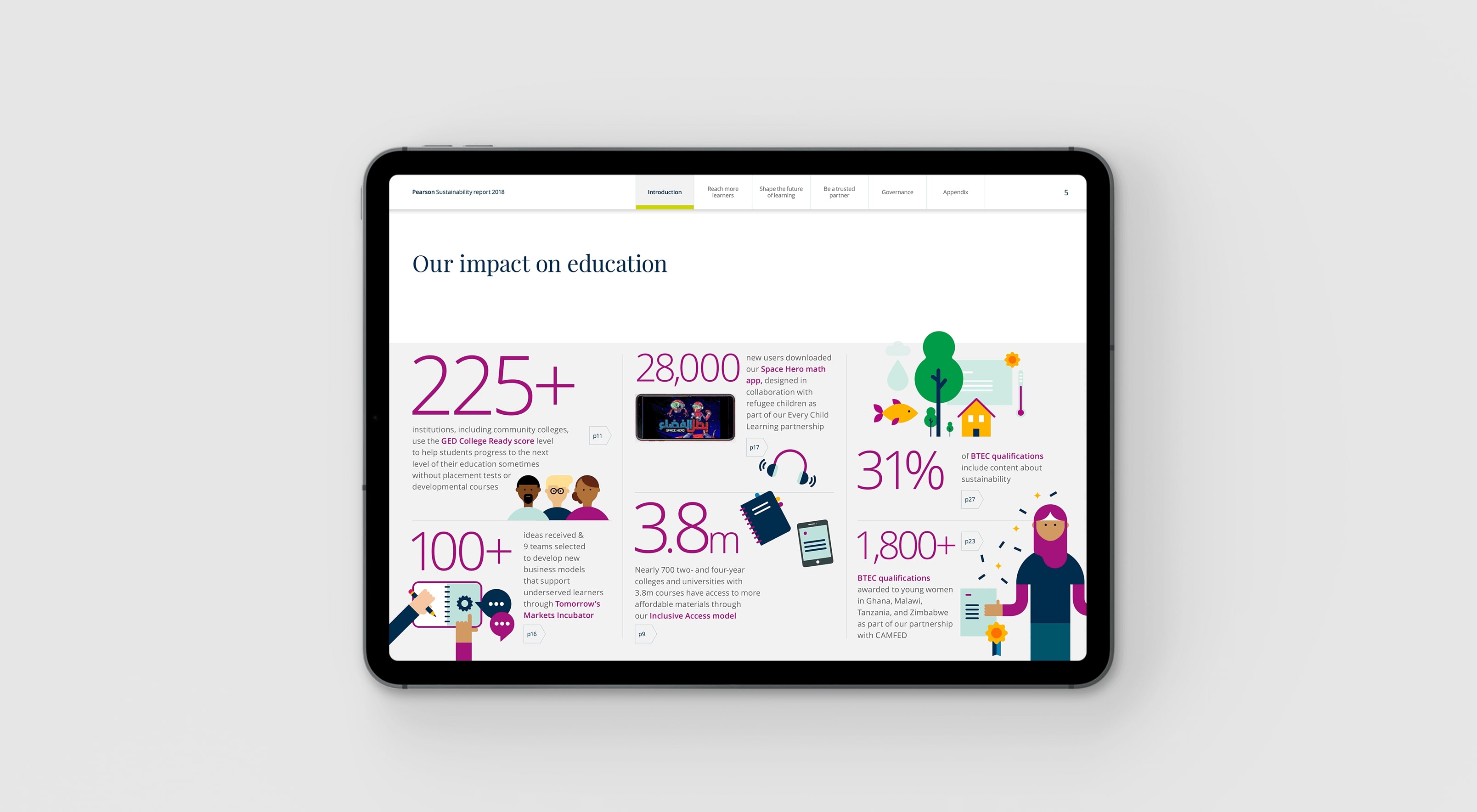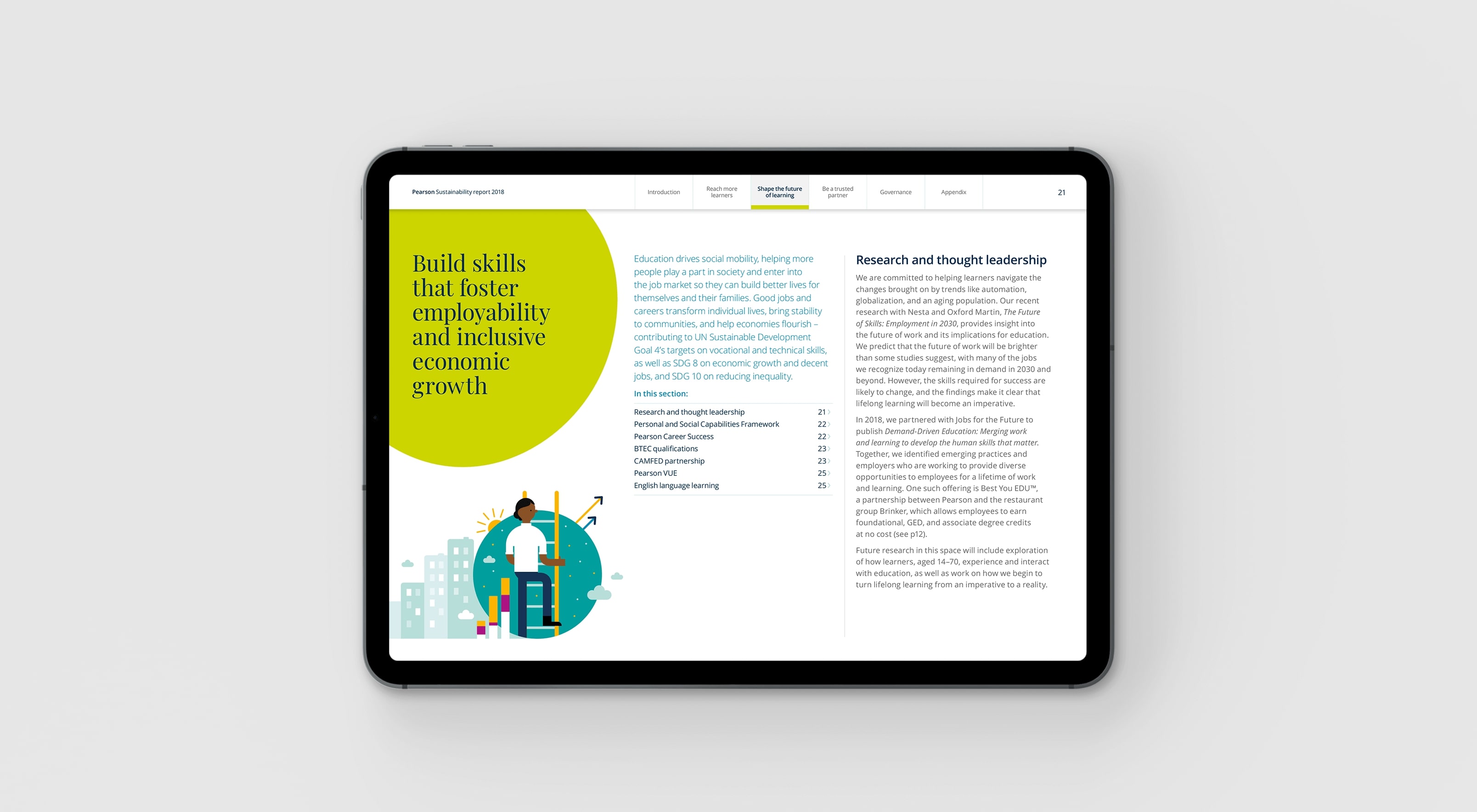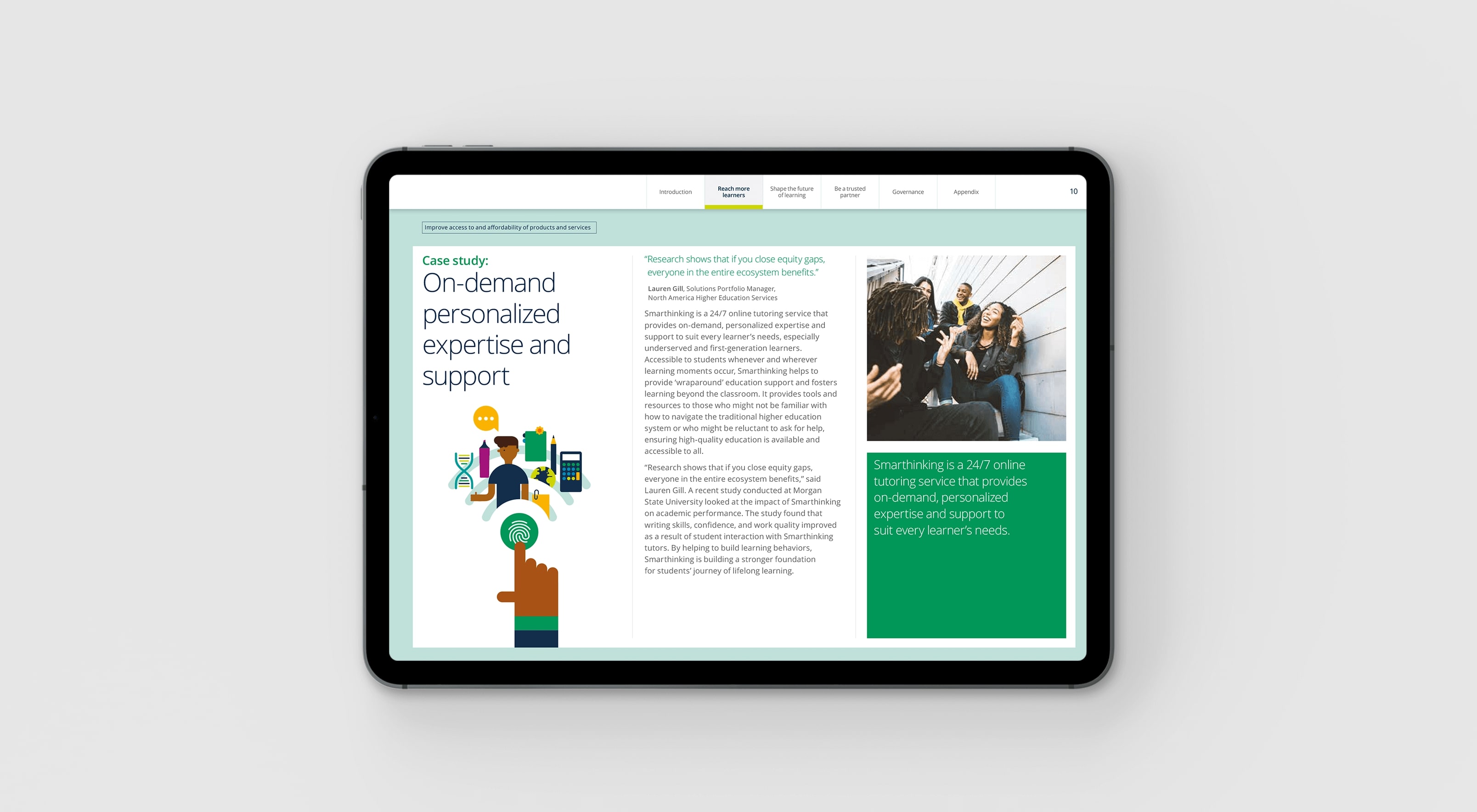 After reviewing its sustainability goals in parallel with the United Nations' SDGs, we helped Pearson devise its long-term sustainability strategy and create its first sustainability report.
Our sustainability work with Pearson has been acknowledged in the global Corporate Register Reporting Awards; being one of two runners-up in the 'Innovation in Reporting' category.
In 2015 we collaborated with Pearson to deliver a global digital strategy that unified around a central web platform: OneDotCom.
The project initially required making a successful investment case for the robustness and suitability of the platform, and through the implementation phase our team co-ordinated the parallel roll-out across key regions – including the tender and management of the Global Systems Integration partner.
Today we continue our support of OneDotCom with strategic consultancy, and ongoing functional and content development on the CMS platform.