Vesuvius
Reporting
Digital
Film
Sustainability
Vesuvius is a global leader in molten metal flow engineering systems and solutions. We've worked with them since 2013, recently focusing their reporting on the breadth of employment opportunities, highlighting their company culture and values.




Through the corporate reporting suite we showcase Vesuvius' cultural vision. In particular, how CEO Patrick André was inspiring Vesuvius' people to shape the future of the company.
The 2018 Annual Report forms the heart of a campaign to inspire employees and recruits to develop their careers at Vesuvius. Alongside the strategic vision and performance reporting, it highlights the culture and personality of the business. 
The theme 'We are Vesuvius' offers insight into exciting, global career journeys of its employees and features case studies that are 'owned' by the people setting out projects.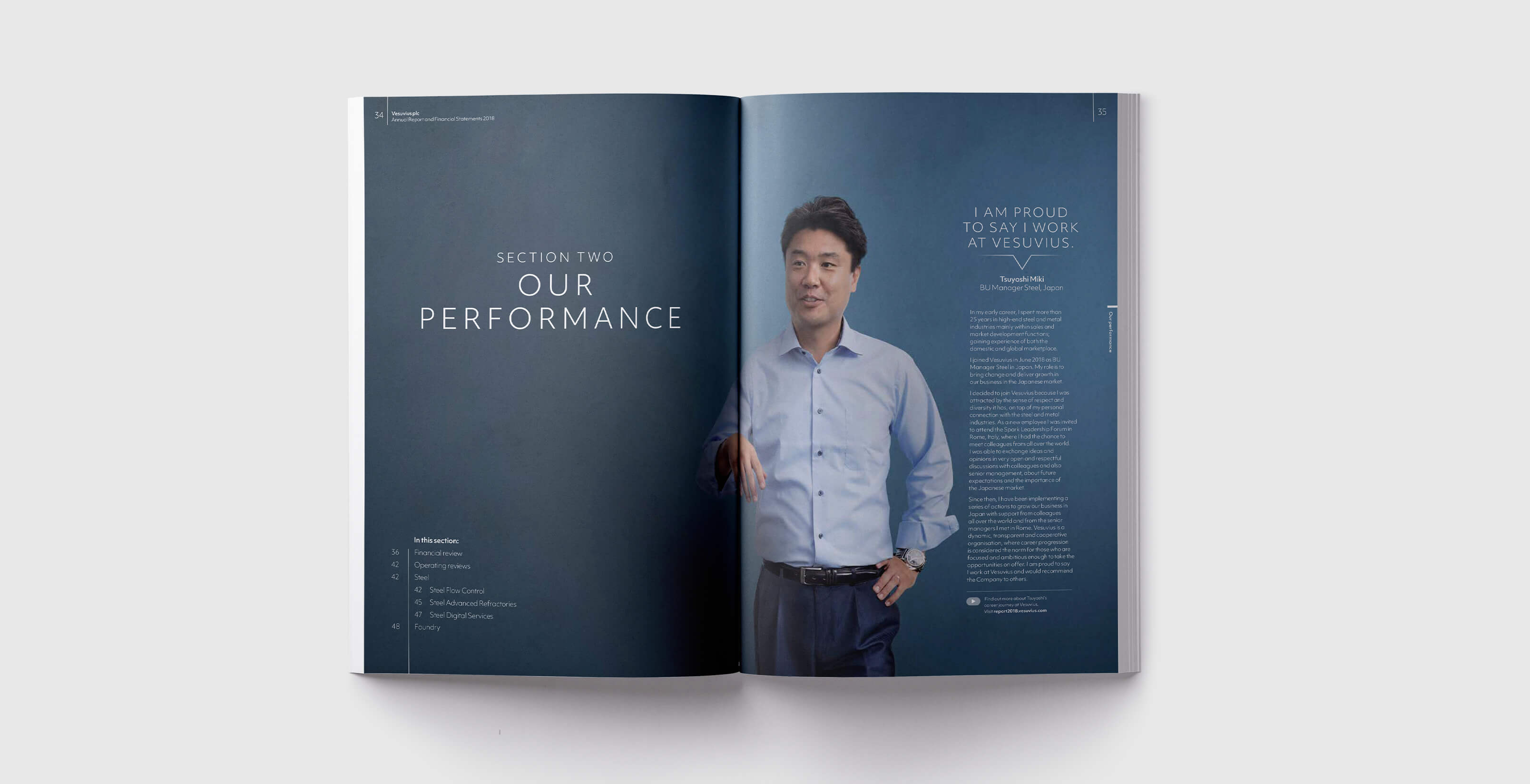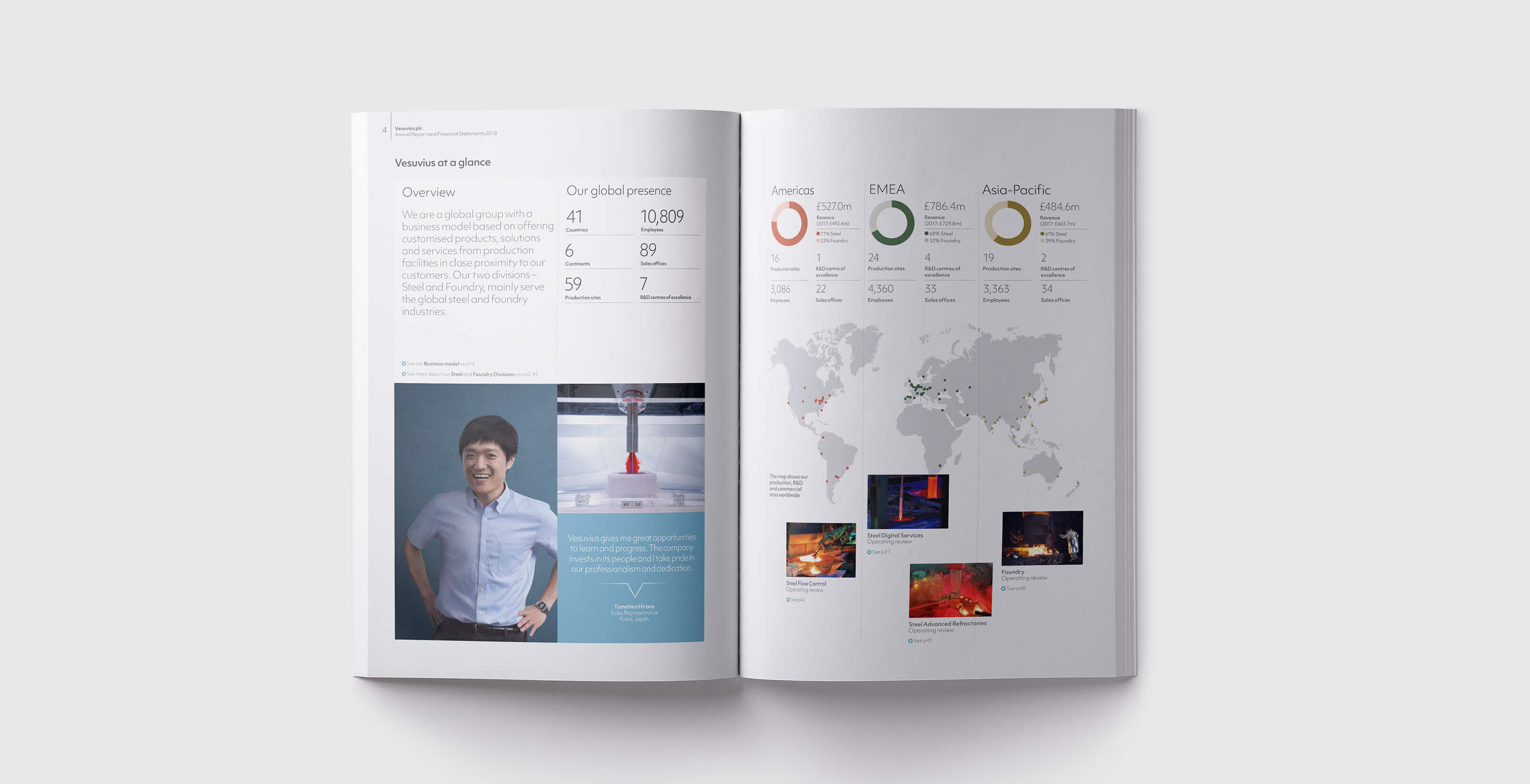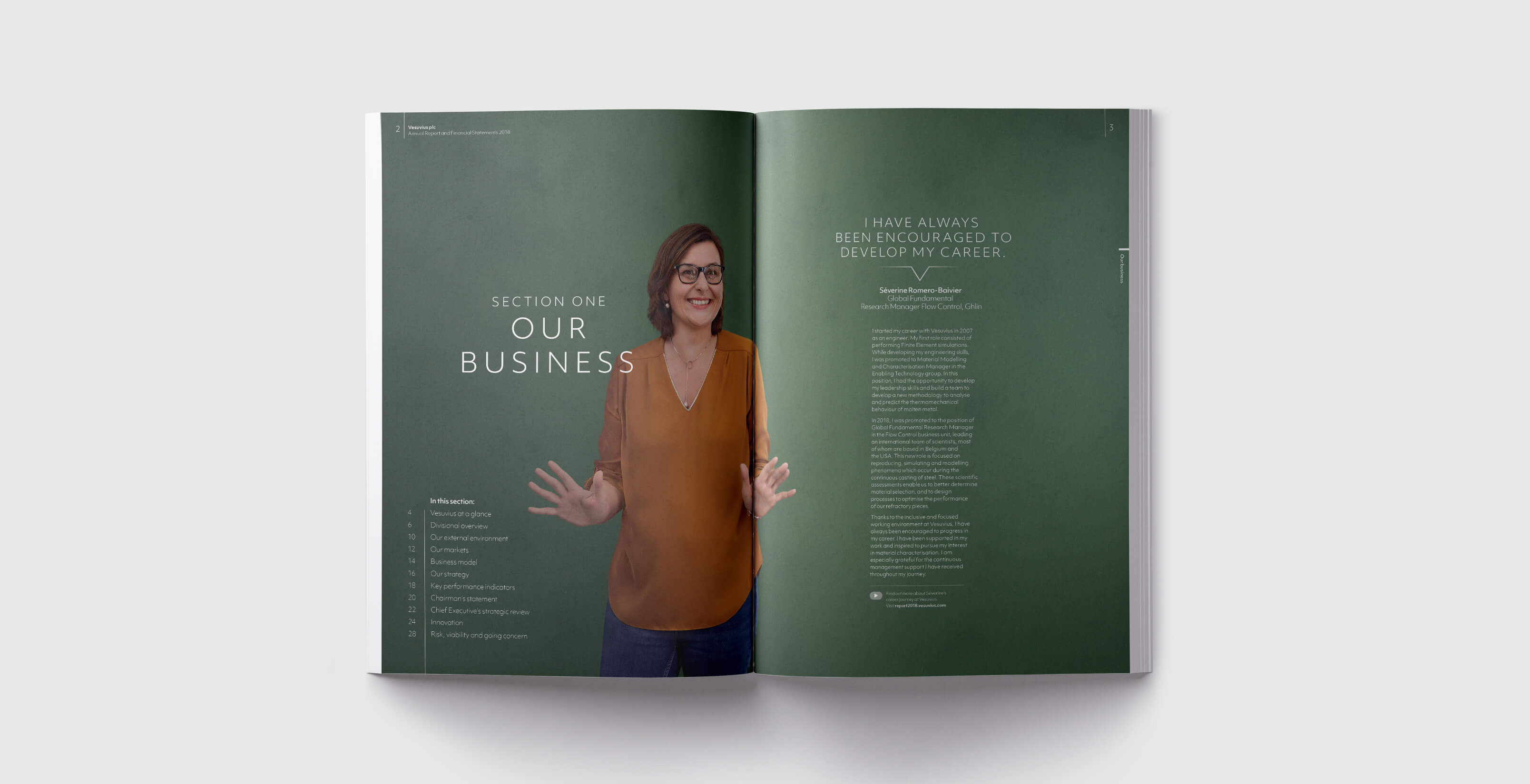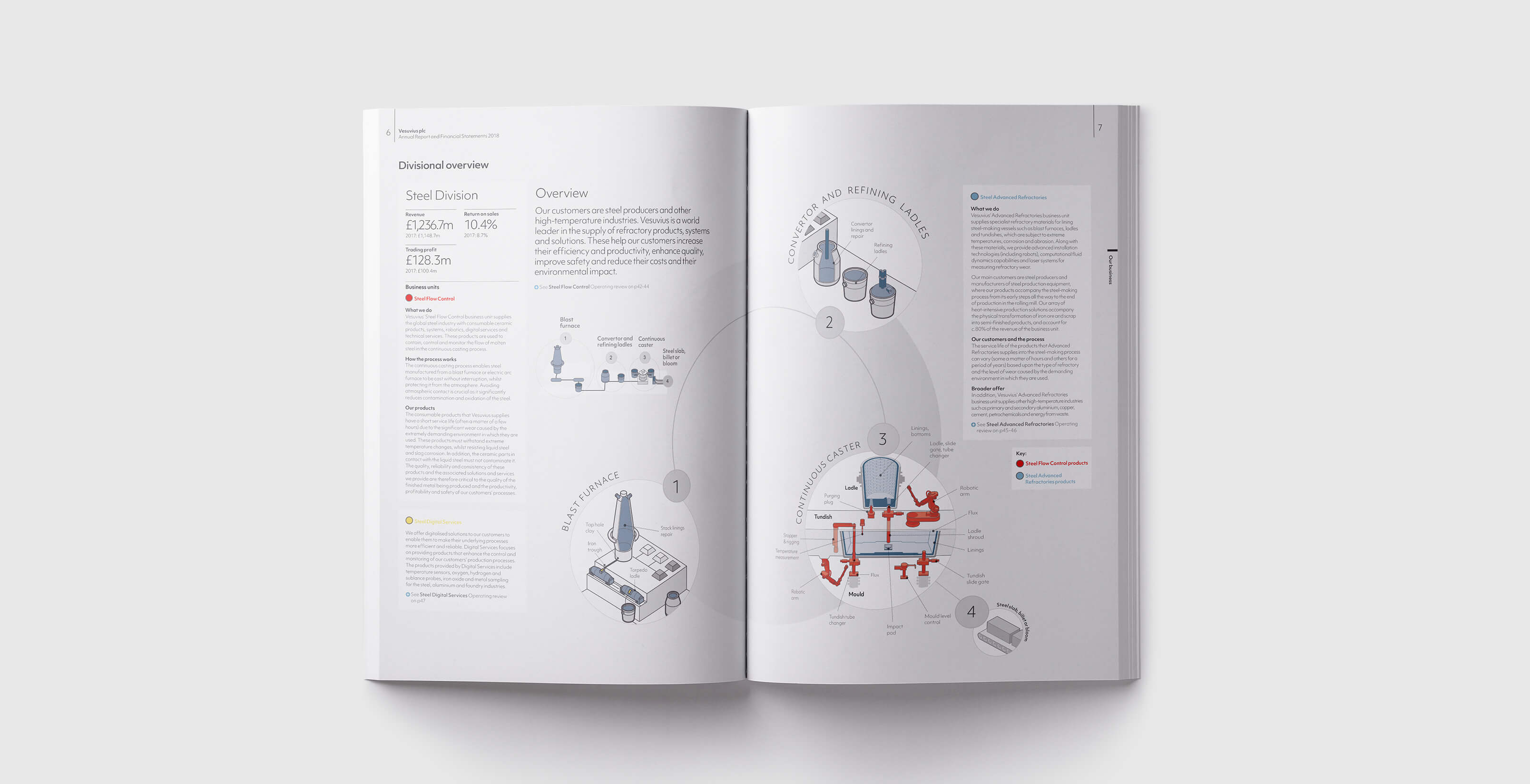 Extending past our reporting suite work – but still with the strategic vision of recruiting talent – we have created six videos for Vesuvius, including CEO interview, business overview, and four career stories.  
A digital report summary site maximises the use of video and interactive assets to explain the business, and present a dynamic, technology-led organisation to employees and potential recruits.