Marks & Spencer
Reporting
Digital
Sustainability
Animation
International multi-channel retailer, Marks & Spencer is one of the most iconic brands in the UK. We've helped them excel in their reporting, winning awards for their financial and 'Plan A' communications.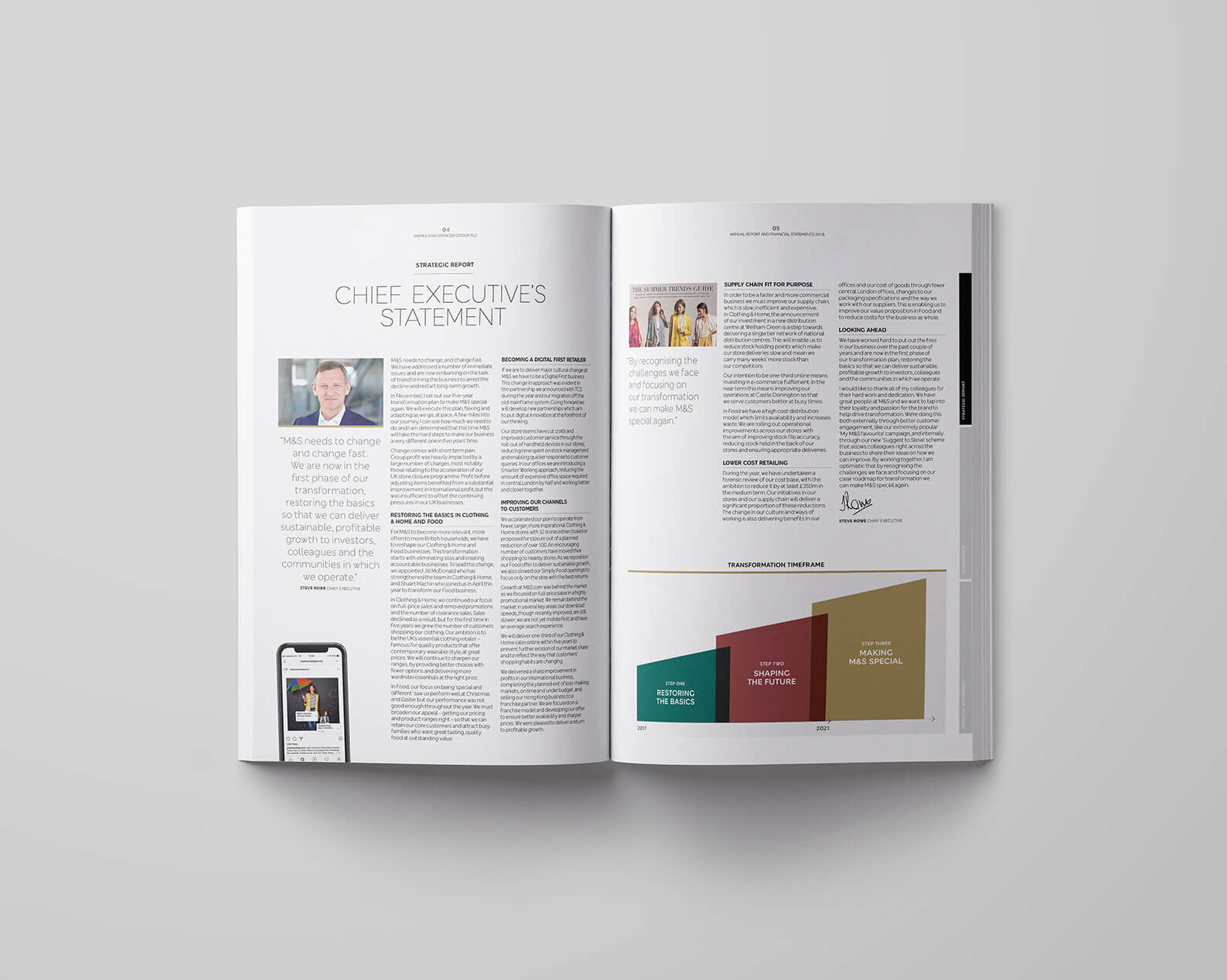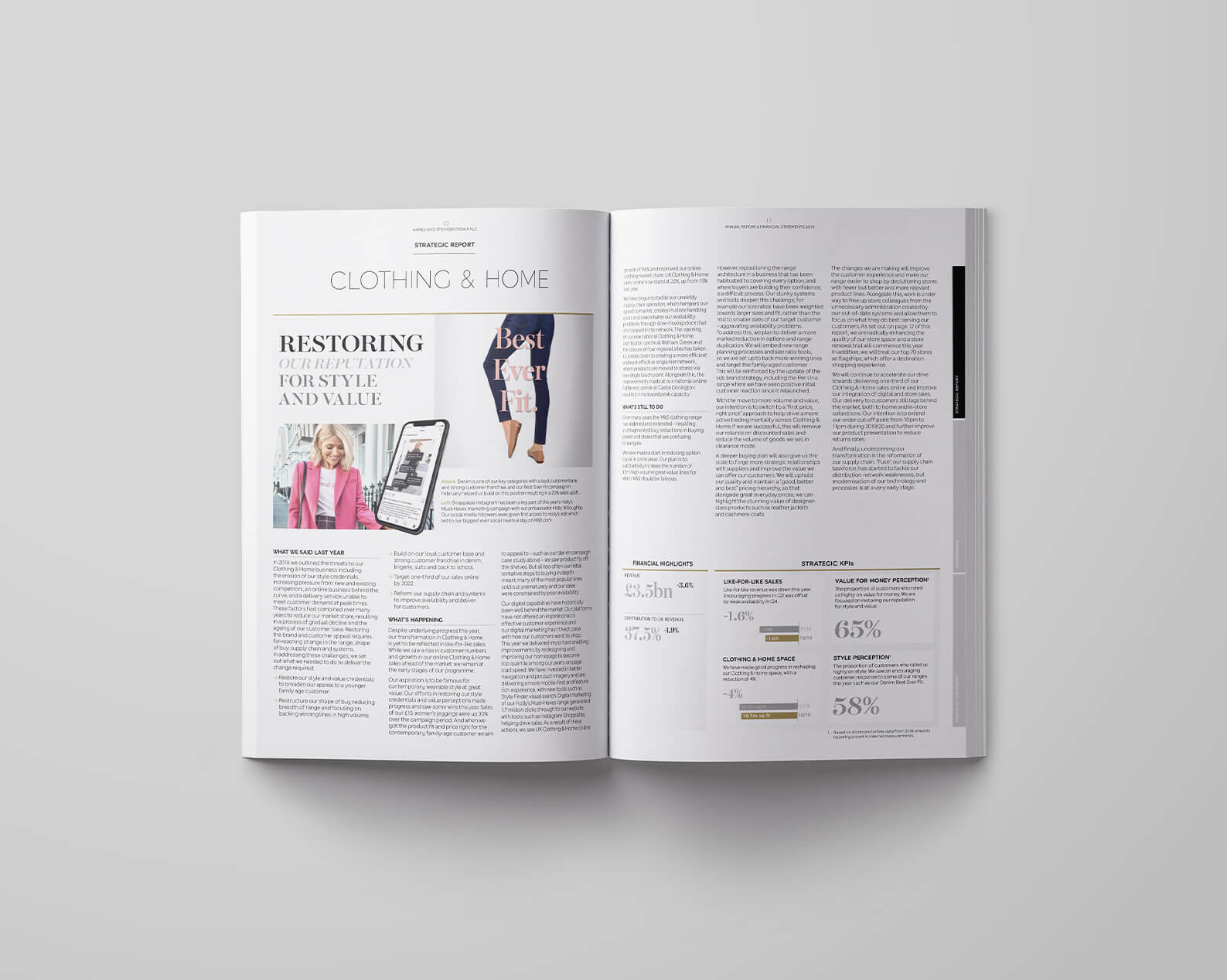 Over the past few years, we have worked closely with M&S to reshape and evolve its annual reporting in line with the principles of the International Integrated Reporting Framework, while staying aligned with UK best-practice and its own award-winning Plan A reports.
We have adopted more concise, straightforward reporting and encouraged more shareholders to go online as part of its digital first aspirations. The annual reports have won multiple awards, including the PwC Building Public Trust Award's prestigious 'Excellence in Reporting Award' in both 2016 and 2018.


2017 marked the tenth anniversary of the ground-breaking Plan A sustainability initiative.
There are always fantastic stories to illustrate the progress of Plan A – we present the very best ones in a memorable engaging online format and create easily digestible online summaries of the full report, along with top line insights into key achievements and performance.
M&S's Plan A reporting is acknowledged worldwide. It has won the CRRA's blue ribbon 'Best Report' category an incredible four year on the trot; 2016 to 2019.