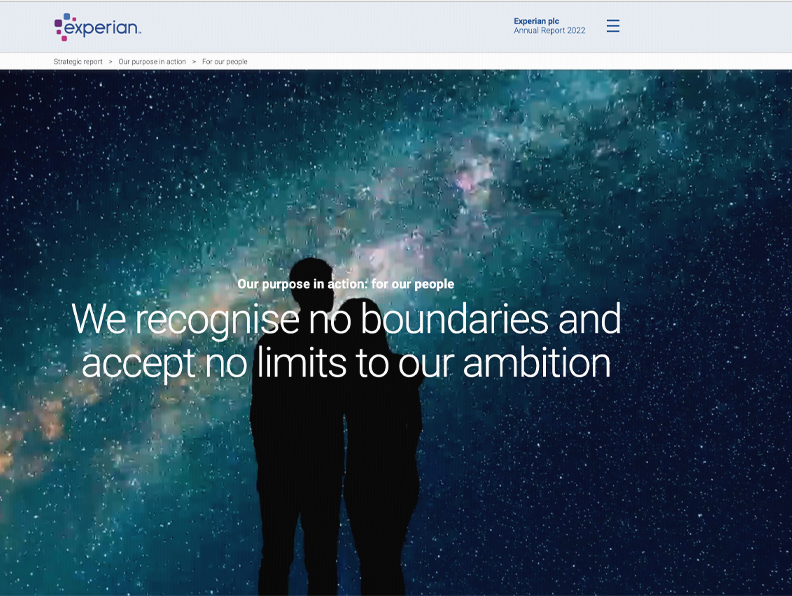 Experian's future-ready, fully interactive ESEF annual report has been short-listed in the Best FTSE 100 online report category. It's a world first in digital reporting - a next generation XBRL report that helps deliver future compliance and communications in one digital report.
A digital revolution has begun, read more here.



Airtel Africa is among the short-list for Best FTSE 100 annual report. The report captures the stories of real customers across Africa, in their own words, in their own language, reinforcing how the organisation is transforming people's lives by enabling greater connectivity, digitisation and financial inclusion.
Read about our work with Airtel here.



Data and evidence based advisory business Kantar worked with us on their first annual report to bolster their external profile and internal capabilities after being spun out of their parent company.
Read about Kantar's first steps in reporting here.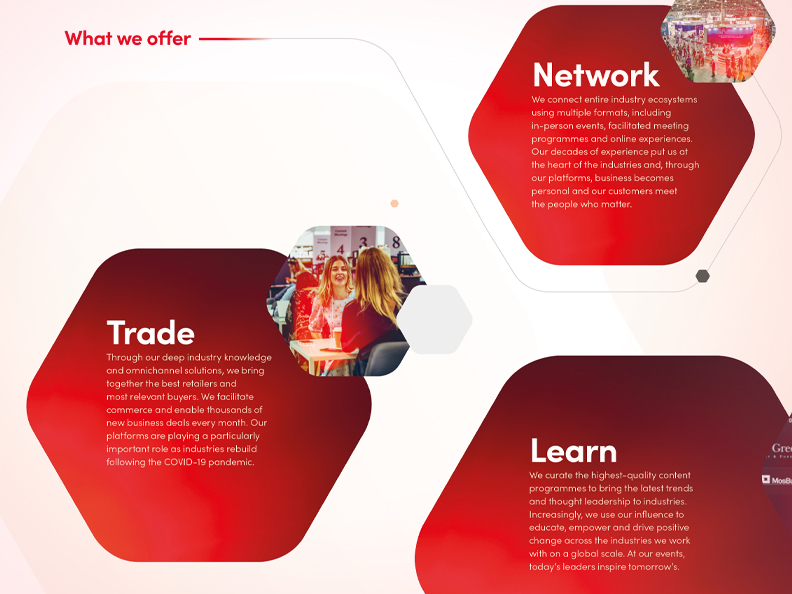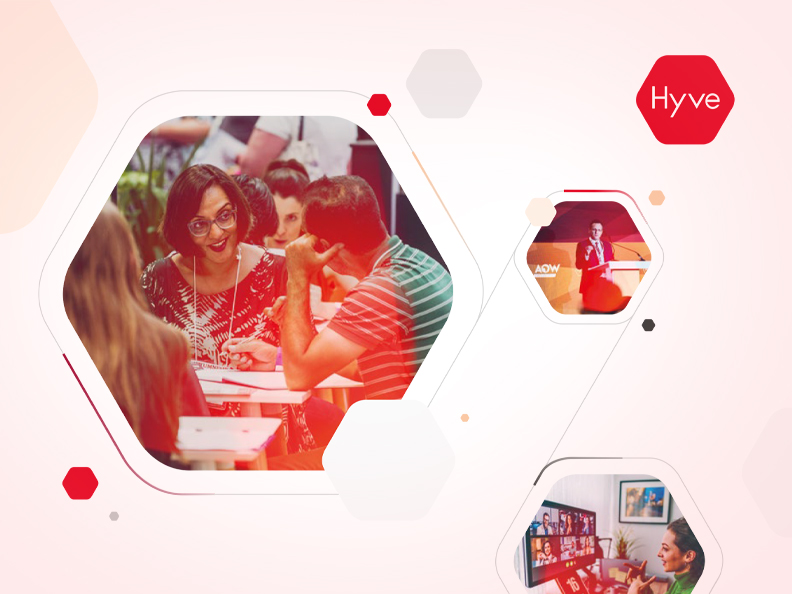 Hyve and Kantar's reports are short-listed among the Best small cap annual report and Best unlisted companies' annual report categories respectively.
Events business Hyve's report conveys how the international business has adapted to meet customers' changing requirements in a post-COVID-19 era.
Read about our work with Hyve here.
The Corporate and Financial Awards highlights all aspects of city communication and we're really looking forward to another big night of celebrating with our clients next month.