Although Kantar isn't publicly listed, it was felt that a first annual report would build confidence among stakeholders. To that end, we helped the firm to produce an engaging document in line with FTSE 100 best practice, entirely from scratch on a relatively tight timeline.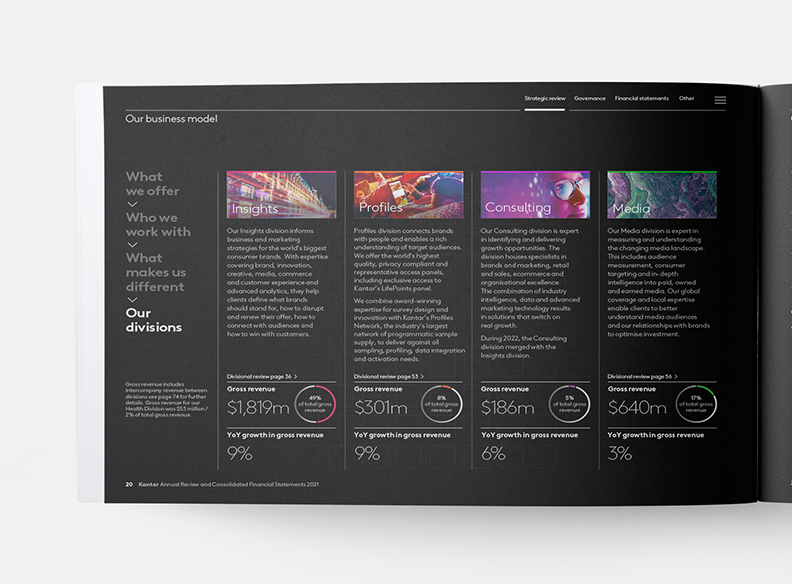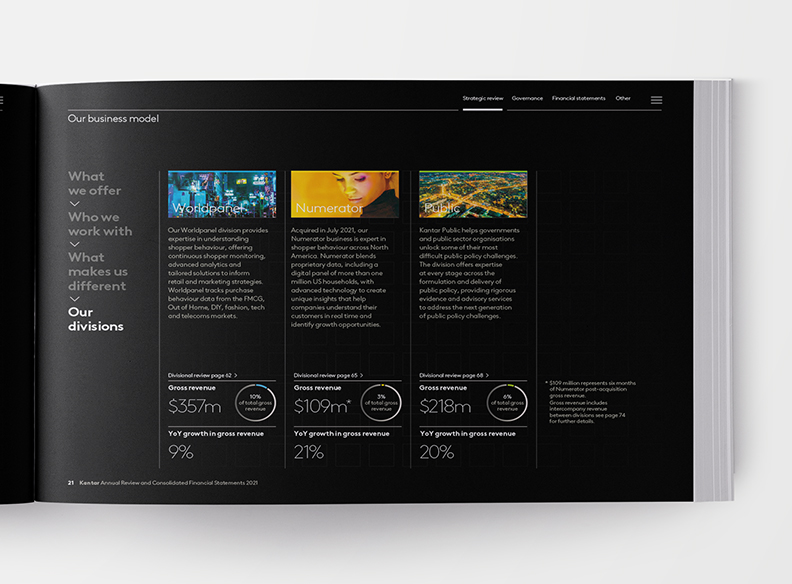 Much-needed clarity: A key focus in the early stages of the project was the creation of a business model description, something entirely new to Kantar. This eight-page section explains in full what Kantar offers, who they work with, and why they're different. It also offers insight into each division.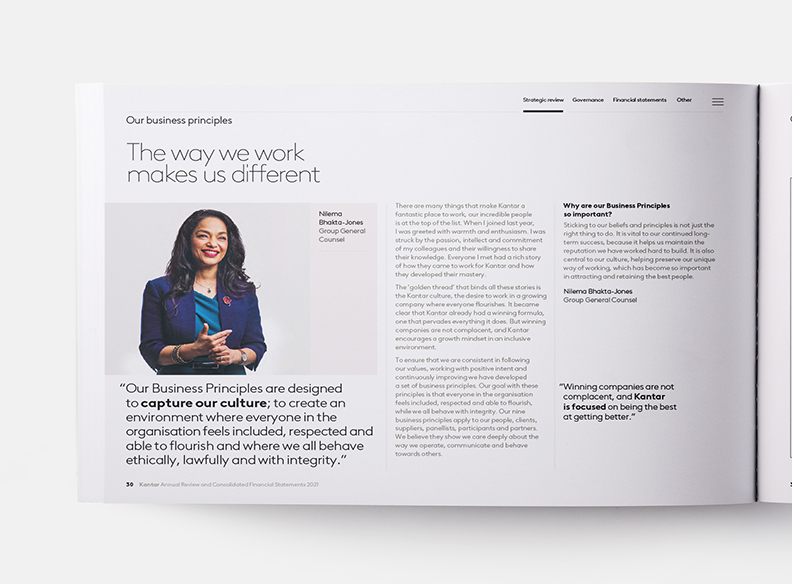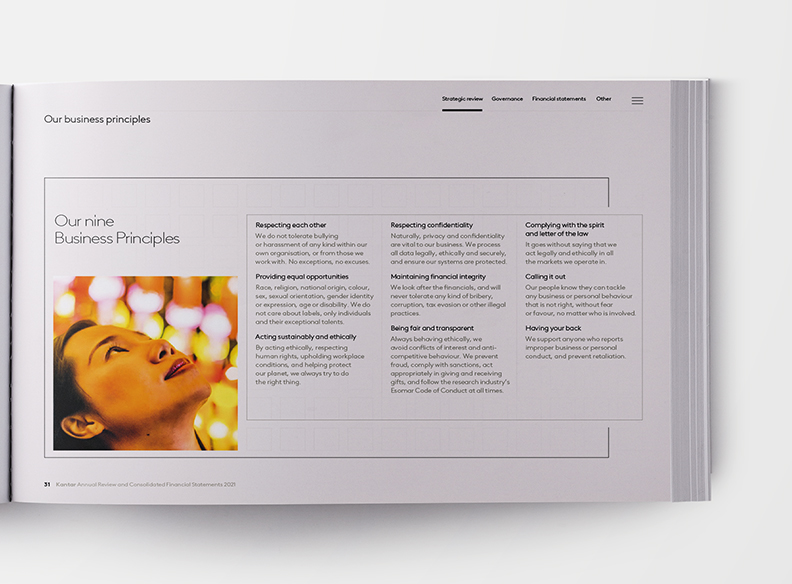 Sustainability and diversity: This annual report was also the first place Kantar would be articulating its sustainability and diversity strategies, and so we paid particular attention to making sure these sections were engaging and easily understood.