We worked closely with the Hyve team to make sure their reporting felt relevant for the post-COVID-19 era, and kept stakeholders on side. While last year's report dealt with the pandemic's immediate impact, this time around we helped the business to explain how their new 'facilitated meetings' technology worked, and why it would position them well for the future.

A permanently changed landscape: The long-term, continuing impact of COVID is explained clearly – with the focus on the hard work Hyve has done to adapt and prosper.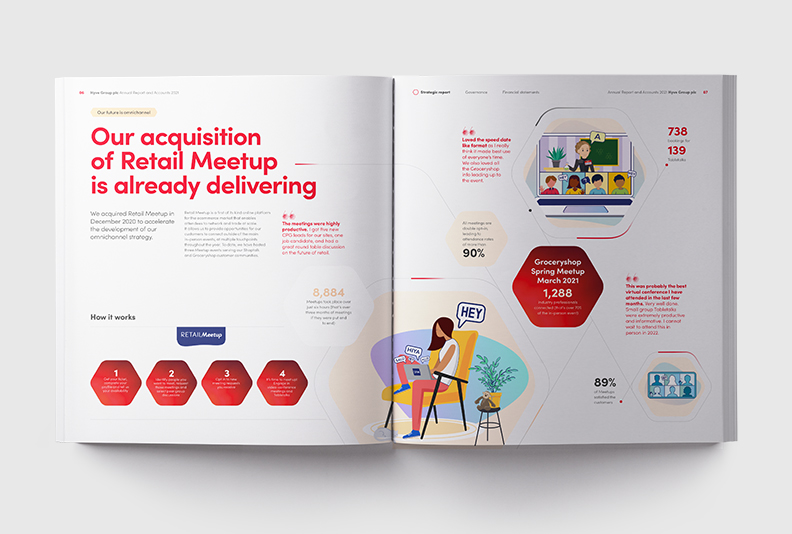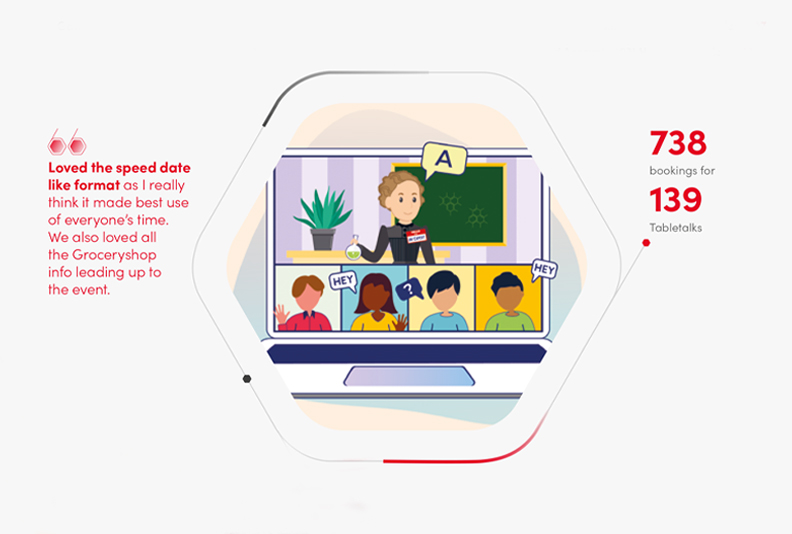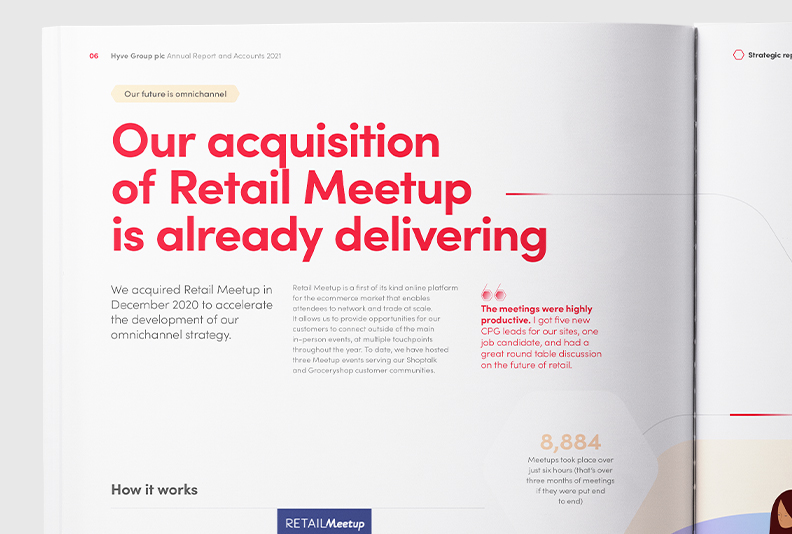 Following up on a key story: At the end of 2020, Hyve acquired Retail Meetup. This spread offers insight into how this bold move is paying off.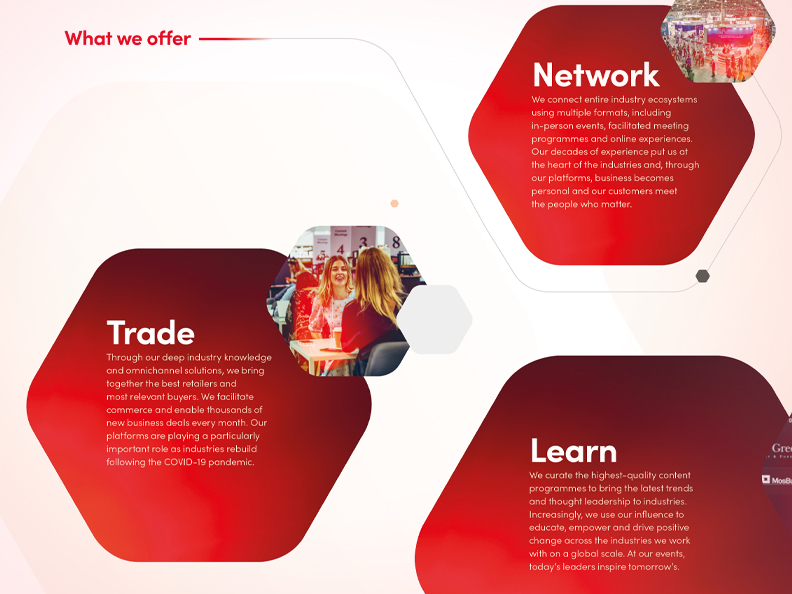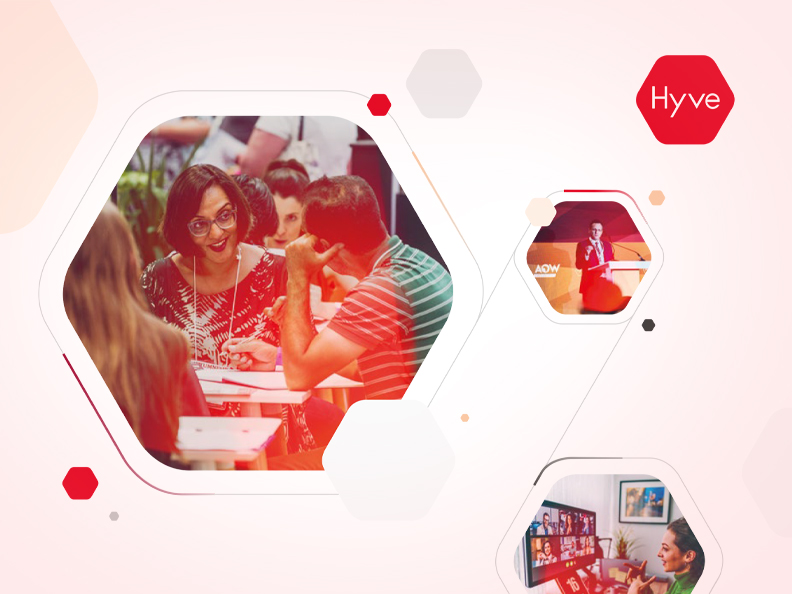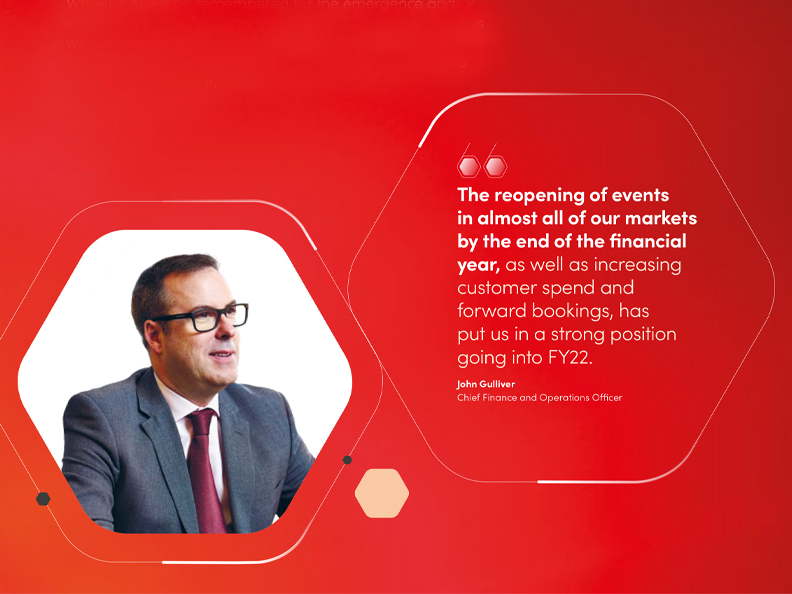 True clarity: A revamped and expanded business model description which runs over six pages offers genuine insight into Hyve's offer, how the company makes money and how the model is evolving. 


Cutting complexity: Hyve's facilitated meetings technology is a big deal – but it's not necessarily easy to understand. This spread makes it easy for readers to grasp.