The acquisition of Terminix, a leading US pest control operator, had a big impact on the FTSE 100 company's reporting, particularly as it triggered a secondary listing on the New York Stock Exchange.


A bigger, better business: An engaging upfront section summarises the objectives of the acquisition and the benefits it is expected to deliver for the enlarged team of 58,600 colleagues, its 4.9 million customers worldwide and its shareholders.

Questions answered: The CEO answers questions posed by investors across the year, covering the integration of the Terminix business, the use of innovation and digital, and progress against its Employer of Choice agenda.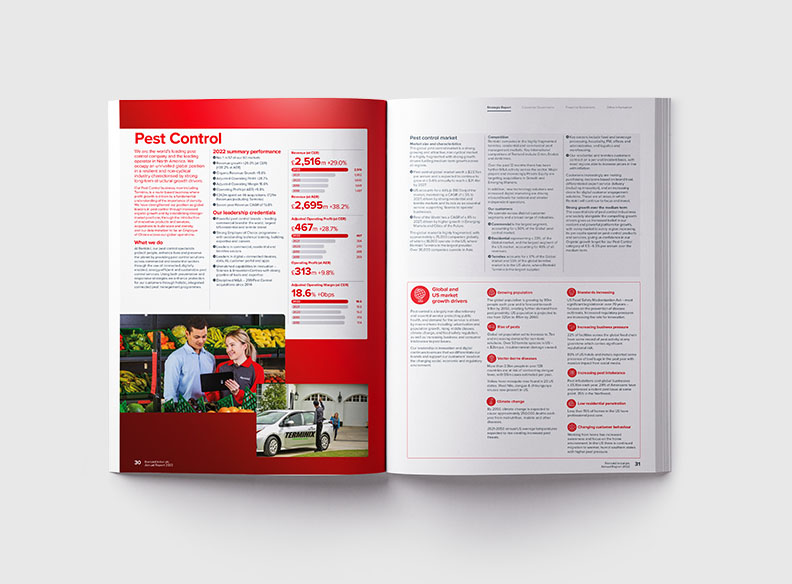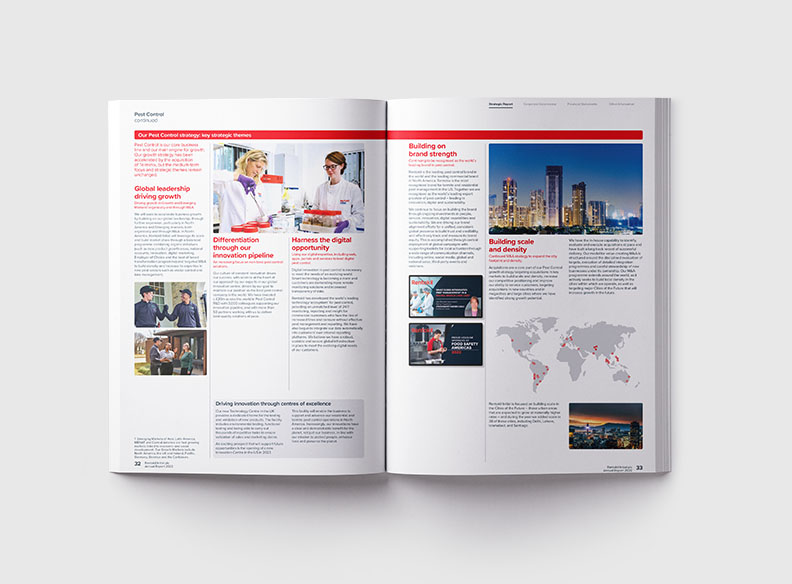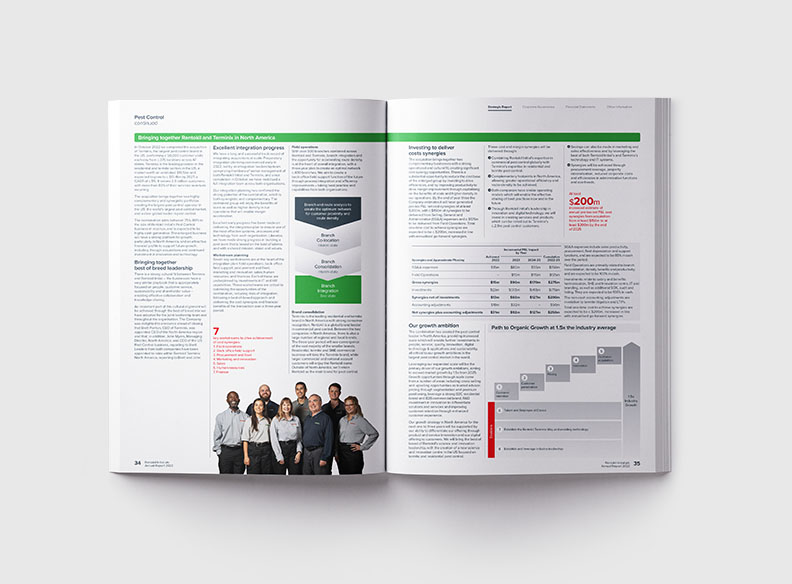 Comprehensive and insightful: Each divisional review provides excellent detail on its activities, leadership credentials, performance, market characteristics, growth drivers, competitors, customers and strategic themes.



Working smarter: Investment in innovation and digitisation helps Rentokil Initial stay ahead of its competition, creating more effective and efficient services that are shown in case studies supporting the divisional reviews.

Deep dive: Understandably Terminix was a key focus for the Board and this is reflected in the Governance report's Board activity section.