Working with the LSEG team, including several new members, we reshaped and reenergised the Annual Report and Group Sustainability Report focusing on material content and clear narrative flows, conveyed in a compelling design that stretched LSEG's refreshed brand. We also delivered the Group's first Climate Report.


Clarity from complexity: LSEG's enlarged business is more complex than most, so we articulated its three businesses through an infographic of the trade lifecycle – deployed in other key sections of the report such as the business model and divisional reviews.  

A compelling story: Working alongside the new IR Director, we presented LSEG's compelling investment case in an engaging and accessible design, employing commissioned photography of the organisation's people and operations that is used throughout the report.

Dynamic markets: The four trends crucial to the financial markets and the global economy are outlined alongside LSEG's response.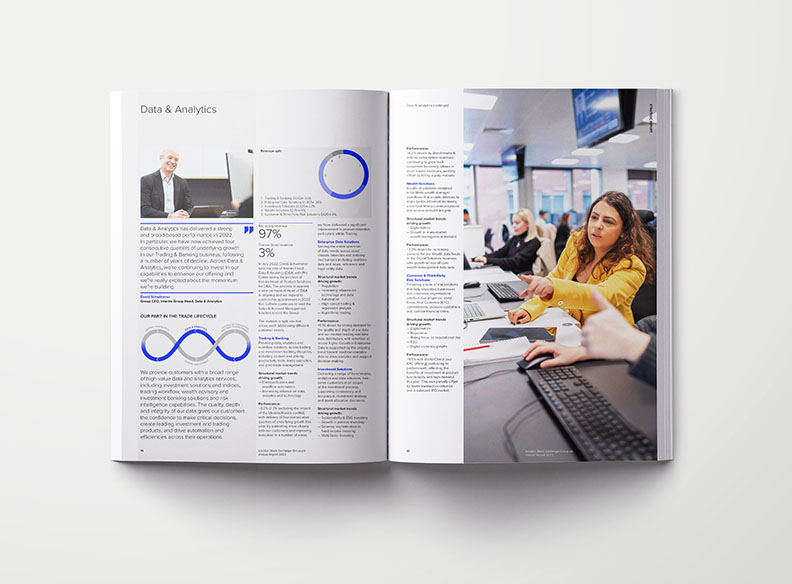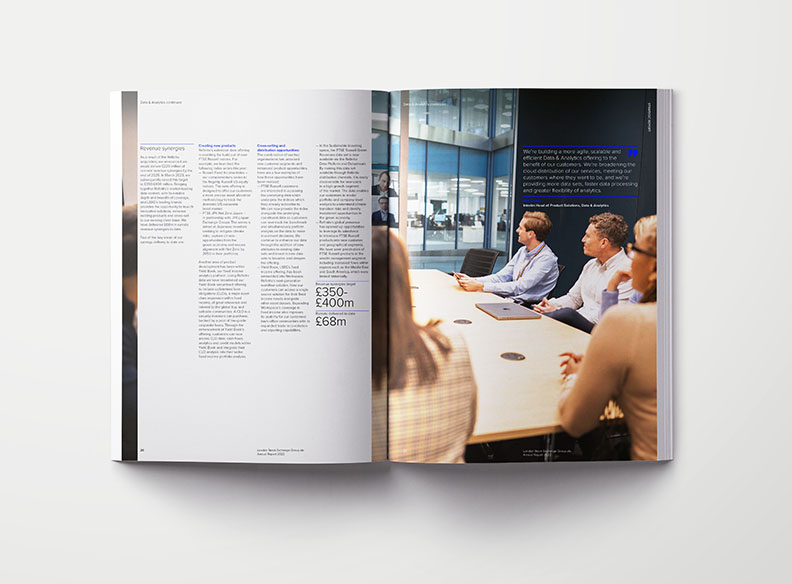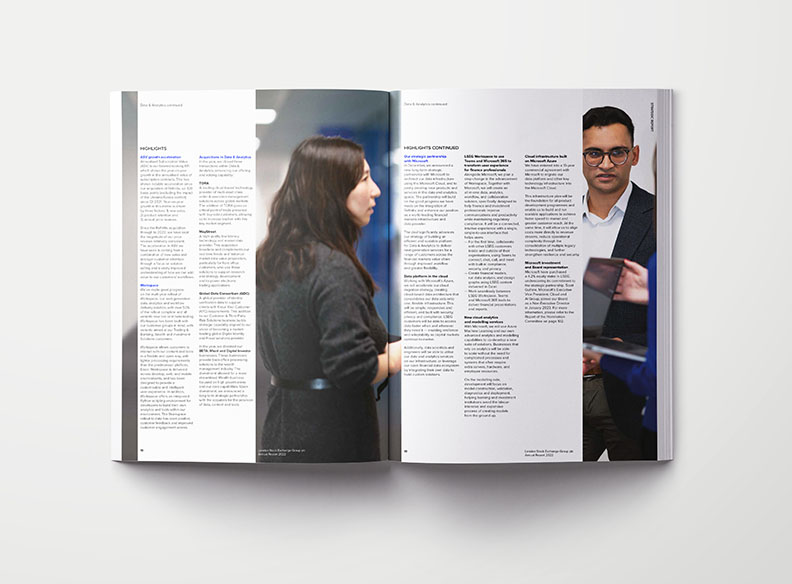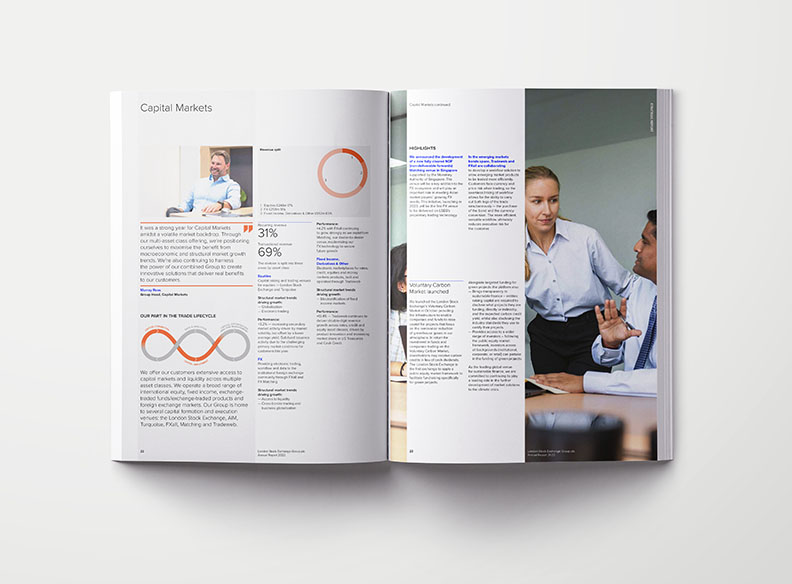 Spotlight on divisions: As part of our recommended improvements to the report and restructuring of content, we gave the divisional reviews much more prominence by extracting them from the Financial Review and giving them their own space, while profiling the divisional leaders.

Focus on sustainability impacts: We also recommended a simplification of the Sustainability Report, focusing on impacts across LSEG's three strategic sustainability priorities.

Path to net zero with TCFD and TPT: LSEG's first Climate Report, following the launch of its Climate Transition Plan last year, combines disclosure aligned to TCFD and the guidelines from the UK Government's Transition Plan Taskforce – an organisation in which LSEG plays a leading role.