We worked with dozens of contributors across Experian's world to shape and create the 2021 annual report, combining the global technology company's response to the pandemic with its continuous focus on innovation and solving customers' challenges.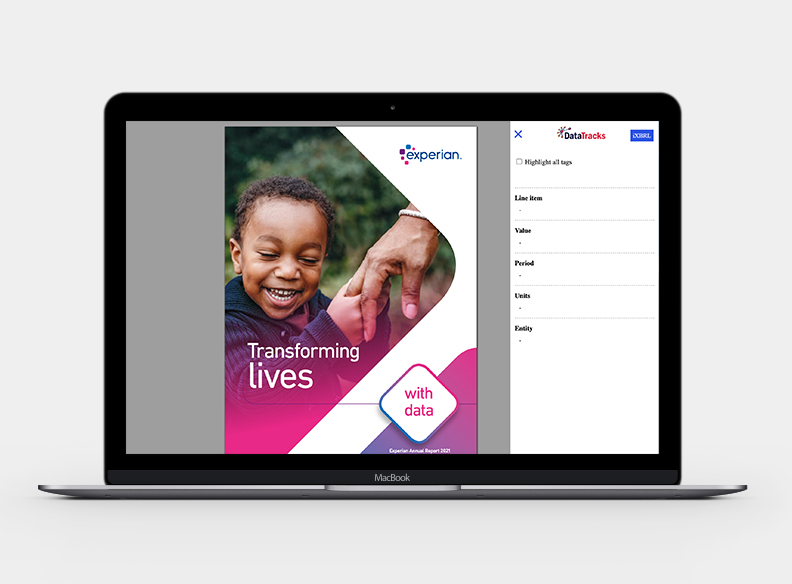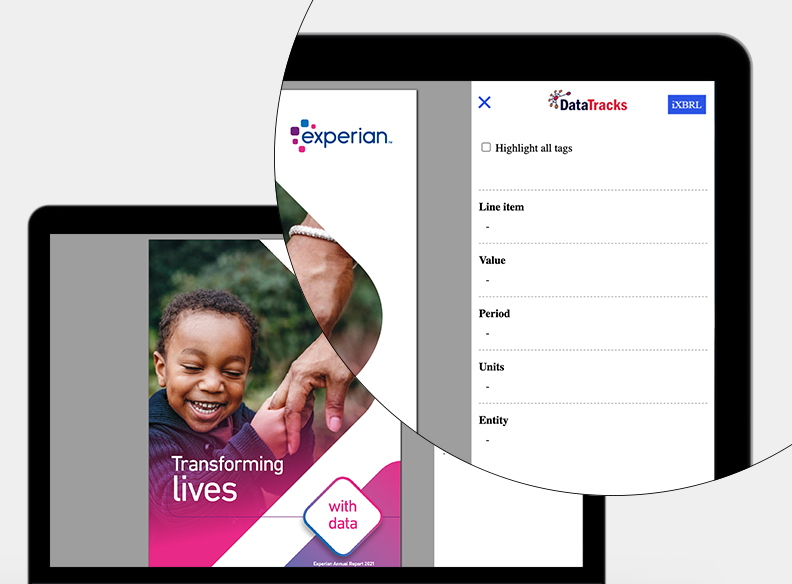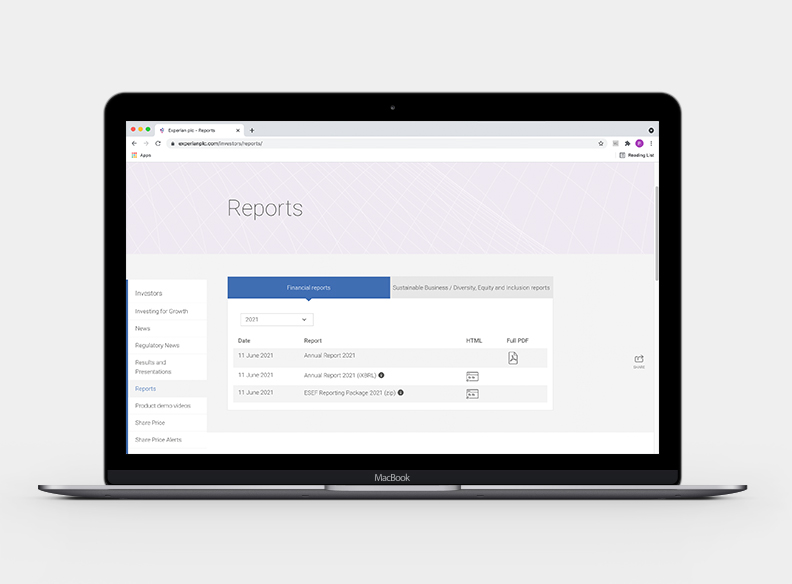 More than compliance: in a addition to the data tagging requirements under the new ESEF regulations, the new format is also intended for improved digital communications. It is a legal requirement to publish the full HTML report on your website as well as file it to the regulators. Currently, this is being created by converting the report PDF to HTML and tagging this with XBRL. In future, this will evolve into fully digital first HTML reporting and we are actively developing this new digital-lead reporting model.

Unique investment case: As the world's leading information services company Experian presents a unique proposition for investors. This investment case is set out in a comprehensive yet engaging way and includes the company's focus on ESG, particularly social issues such as improving people's financial lives.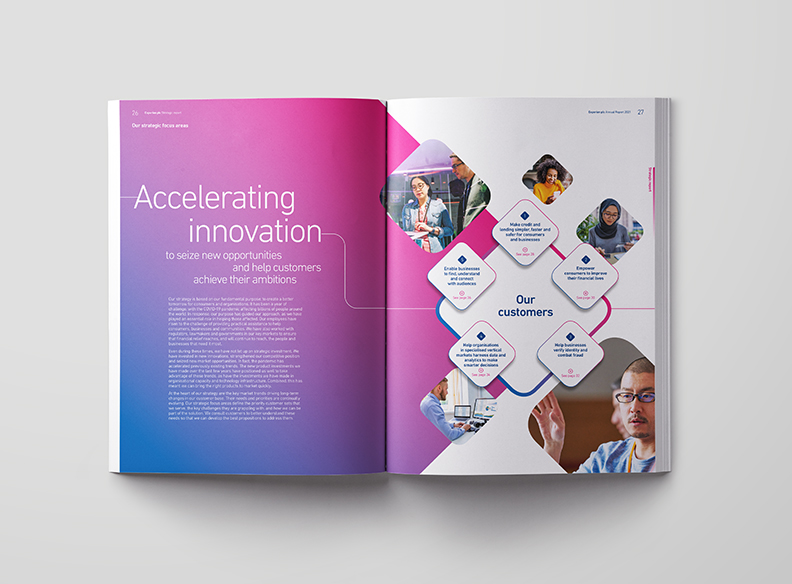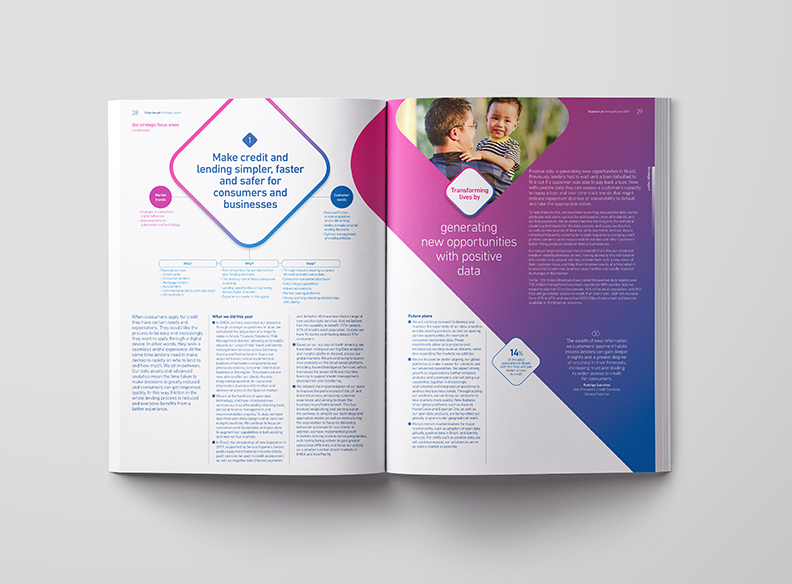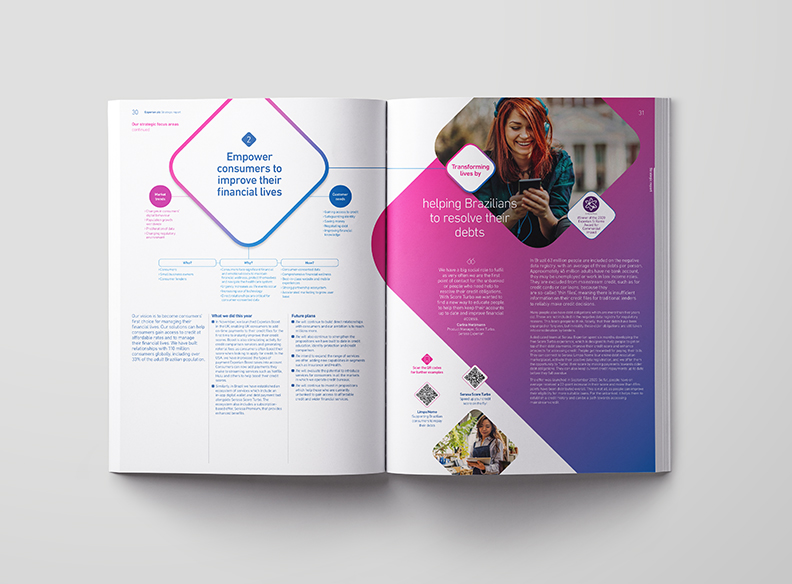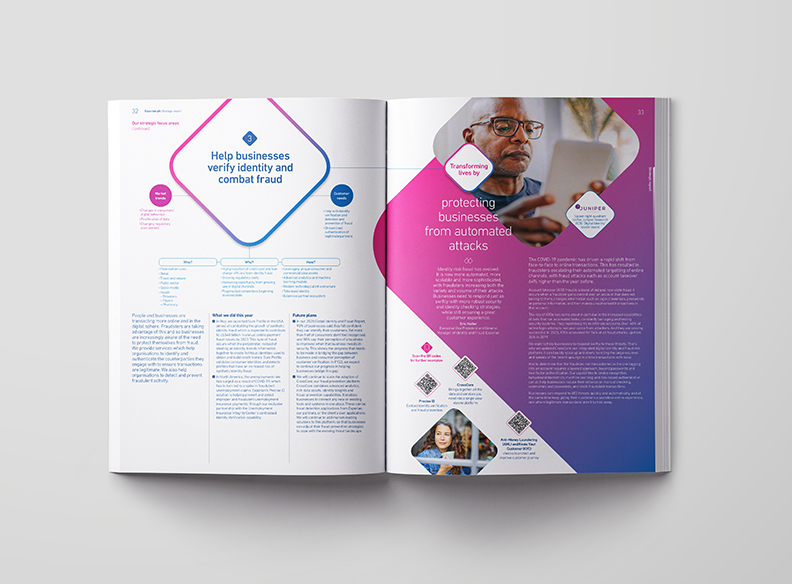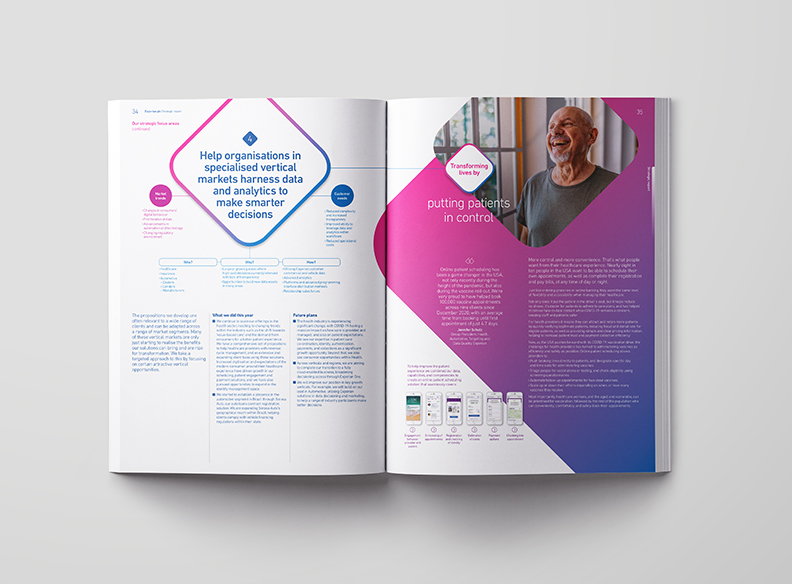 Accelerating innovation: Each of the five strategic focus areas is introduced with a summary of the customer needs it addresses and influential market trends followed by coverage of progression made in the year and future plans. Case studies support each pillar including QR codes linking to richer content on Experian's website.